At our practice, we understand that every patient is distinct and deserves personalized dental care tailored to their specific requirements. Our skilled dental team is dedicated to collaborating with you and your family, ensuring each visit to our practice is comfortable, relaxing, and fulfilling. We are excited to extend a warm welcome to you and your family, and we eagerly anticipate the opportunity to serve you.
---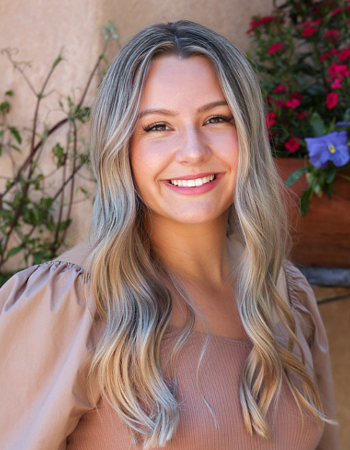 Meaggan
Hello! I'm Meaggan; Sedona Smiles' dental hygienist. I graduated from Northern Arizona University with a Bachelor of Science in Dental Hygiene in May of 2019. I have been working here at Sedona Smiles ever since. Every day I can think of a reason to love what I do!
As a member of this team, my goal is to help patients achieve and maintain oral health through educating on the importance of personalized routine home-care, professional treatment, and a well-balanced diet. I aim to help patients understand that the mouth is a gateway to the remainder of the body. The presence of bad bacteria in the mouth can have a negative impact on the health and performance of our major organs and bodily systems. It is equally important to me that each patient leave feeling confident with their smile!
I am from Buckeye, Arizona; a fast-developing city just west of Phoenix. In my personal time, I spend time with family and my sweet dog Alice. I love to travel, be on the beach, attend concerts and find new ways to be healthy and organized.
---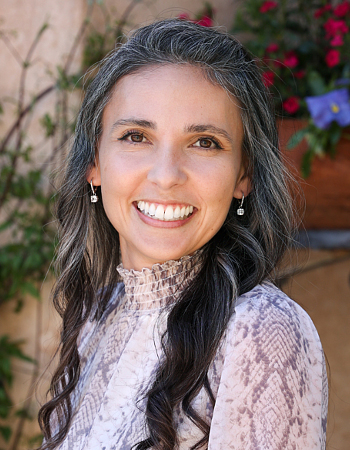 Alex
Welcome to Sedona Smiles! My name is Alex, and I am usually the first person you meet when coming into our office. The privilege of working with Sedona Smiles brand has been a great pleasure since I first began my career in the dental field in 2007. I am enthusiastic to be a part of such a professional and caring team, directed by the tremendously talented Dr. Kinney. During my time here, I have been fortunate to expand my knowledge by many continuing education courses. These courses enable me to provide you with excellent customer service – which is something I am happy to say is displayed by our team on a continual basis.
On a more personal note, I am a native of Arizona. I was born in Flagstaff and raised in the Verde Valley, where I now reside with my husband and three boys. As a family, we spend much of our time with sports related activities, like baseball and basketball. I also volunteer my personal time helping others in our local community in the field of education for a worldwide non-profit organization. When our family isn't busy with sporting events, we love being together in the beautiful outdoors of our gorgeous state.
---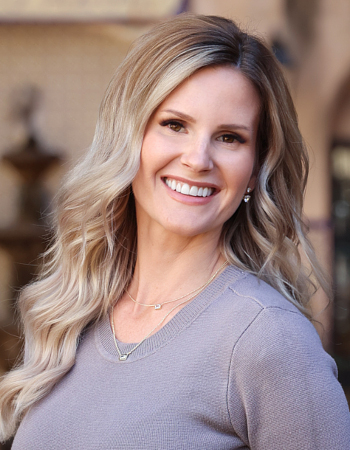 Brittney
Hey there! My name is Brittney and I'm proud to say, I'm a native of Arizona. My career in dentistry started in 2007 and I couldn't be happier with my choice.
Dentistry is a passion of mine for many reasons; the main reason is I know first-hand how it can change your life. I can relate to my patients which makes me empathetic and compassionate. From the very beginning I had an intense desire to learn all about dentistry and I've been lucky enough to have a few doctors to look up to and "show me the ropes." In addition to taking several classes to become more knowledgeable and efficient at designing Cerec crowns, I also attend several continuing education classes essential to my position. As an added bonus, I am certified in X-ray, Coronal Polish and phlebotomy.
Without the adventure, I wouldn't have the experience!!
I feel like I've found my home here at Sedona Smiles. We're like a little family, we like to have fun, and we take dentistry seriously. Dr. Kinney takes pride in his work, and it shows. I feel lucky to be his copilot (dental assistant).
My husband, Travis, and I have two extremely talented kids, Kinlee and Tanner. Kinlee is beginning her life at GCU with a major in nursing, on the road to becoming a Nurse Practitioner. Our all-around athletic son, Tanner, has been keeping us busy with his traveling baseball team along with other sports. When we have spare time, we enjoy the outdoors.
---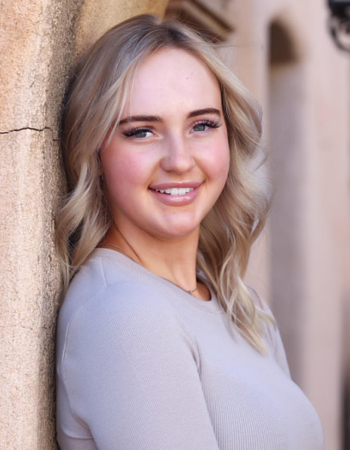 Bella
Hey! My name is Bella and I have been in the beautiful state of Arizona my whole life. I started my dental career in 2021 and it's safe to say I've found a career I'm truly passionate about. My favorite part of my job is providing patients with the experience of good dental care and the feeling of a great smile. I love getting to know my patients and building long-term relationships. In my free time I enjoy spending time with my family and friends, shopping, and fitness.
I am energetic and enthusiastic about dentistry and always willing to go the extra mile for my patients. I am also cross trained in the administrative side of dentistry. I am extremely proud to be a part of a dynamic team of professionals and thoroughly enjoy working in an environment that promotes continuous learning and innovation. My versatility and attention to detail make me a valuable member of our team. Working at Sedona Smiles feels like home. I adore my team and I love my patients.